in or near Bridport, Dorchester, Beaminster, Charmouth, Lyme Regis and Abbotsbury
Bridport has a fascinating selection of rather old-fashioned and unusual shops, including second-hand book shops, a number of organic and healthfood shops and a farm shop. There is a large street market every Wednesday and Saturday and a fortnightly farmer's market. At market time, Bridport is a lively, bustling place with a festive atmosphere and it is a pleasure to sit out on the pavement and just stop and stare! The newly opened "Electric Palace" cinema has attracted a lot of media attention, but Bridport is still delightfully unspoilt.
West Bay not only has excellent fresh fish and sea-food from Lyme Bay but also an award-winning maritime warehouse conversion, Sladers Yard, that show-cases top quality art, furniture and other things of true excellence.
Dorchester , Hardy's "Casterbridge", has a large-scale weekly market on Wednesdays and also has farmers' markets twice a month. Dorchester also boasts a well-know art suppliers, Herrings of Dorchester, and for children there is the Dorchester Teddy Bear Museum which sells a range of teddies. There are a number of galleries and interesting gift shops.
Beaminster has an outstanding French patisserie, an excellent butcher's and delicatessen, and various other interesting shops and galleries. Also for gifts, try the Broadwindsor Craft Centre nearby. There is also a Wednesday Flea Market and an Antiques Market.
Abbotsbury has an award-winning plant shop at the Subtropical Gardens, a first-rate farm shop where I buy my eggs, bacon and sausages when possible, and the superb Danzel Gallery, that represents over 200 contemporary British woodworkers.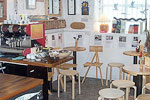 Lyme Regis is probably the best place in the country to buy fossils, especially amonites. There are art galleries in both Lyme and Charmouth.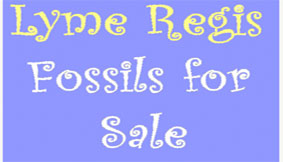 For Fossils on line, try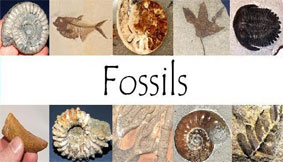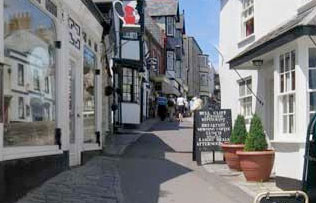 Kingcombe has a very attractive farm shop selling vegetables, lamb, and interesting lamb sausages, as well as various jams and chutneys and soaps, and the next- door Kingcombe Centre also sells a number of locally produced goods.
Bridport Beaminster Abbotsbury Dorchester Lyme Regis
Bed & Breakfast in West Dorset
"Has to be one of the best B&Bs we have stayed at."